A Dialogue with Investors and Stakeholders in a Fast-Paced and Rapidly-Evolving Capital Markets Environment.
We believe that successful investing is about managing risk, not avoiding it. It is about adapting to change, not resisting it. As such, we are focused on providing forward-thinking insights regarding current trends developing in the market. We provide information to help investors make real-time decisions for the future. With an aim to support investors in the wealth creation process, we look for compelling investment opportunities with the potential for significant capital appreciation while considering risk mitigation. Our Distribution team shares their thoughts on those investment opportunities, why we are excited about those prospects, and why they may be a great addition to your portfolio.

INFOR Renewable Natural Gas (RNG) Report: An Incredible Growth Opportunity That Could Last "Until the Cows Come Home"
With governments and multinational corporate entities around the world committing to "netzero" emission targets, manure-based RNG could be the key to achieving those goals by lowering carbon intensity and reducing greenhouse gas emissions.

INFOR Listed Issuer Financing Exemption Report: This looks like a "gift" to the Canadian Small Cap space
The Canadian Securities Administrators (CSA) introduced the Listed Issuer Financing Exemption which allows eligible reporting issuers to issue free trading stock as a part of a private placement transaction without the need for a prospectus. This looks like a "gift" to the Canadian Small Cap space…

Mining Review: The Brazilian Mining Sector
We are excited about the prospects for mining in Brazil as the country has a long mining history, has grown as a precious metal producer and base metals miner, it continues to rank as one of the top mining jurisdictions in the world, and the Brazilian Government continues to encourage mining investment in the country.

Sailfish Royalty provides a compelling opportunity for investors to own a portfolio of growing royalty streams in low-risk political jurisdictions. FISH shares also offer a ~4% dividend yield with an active share buyback program and a highly prospective silver property ready for a "spinout"

Employee Assistance Programs Sales Report
In an attempt to fully understand the impact of the COVID-19 pandemic on Mental Health, the strain on the current healthcare system, and the effectiveness of Employee Assistance Programs (EAPs), we have spent time discussing those topics with various management teams, industry experts and other stakeholders. While the scope of the pandemic's true impact on Mental Health and its treatment is too broad for one standalone report, we are proud to share our thoughts with you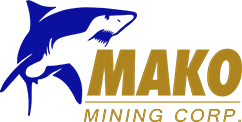 Mako Mining provides a compelling opportunity for investors to participate in one of the highestgrade open-pit operating mines globally with multiple catalysts on the horizon: 1) The profitable operations of the 500tpd mine at San Albino, 2) The doubling of production in 2022, and 3) continued regional exploration demonstrating the district's potential. Mako is well-positioned for a highly successful 2022

Roscan Gold Sales Briefing Note
Roscan Gold provides a compelling opportunity for investors to participate in a rapidly growing exploration story with assets in a prolific gold camp in West Africa

Dye & Durham Briefing Note
Dye & Durham provides a compelling opportunity for investors to own a rapidly growing software solution with pricing power, a "sticky" customer base, and an attractive valuation

The Canadian Market for Online Sports Betting
Has regulatory change unlocked another sizeable market here in Canada?

INFOR Healthcare IT Sales Report (HCIT
The HCIT sector in Canada is quite diversified and spans across location-based clinic operators to telehealth to specialty digital & physical providers and ancillary software/technology solution providers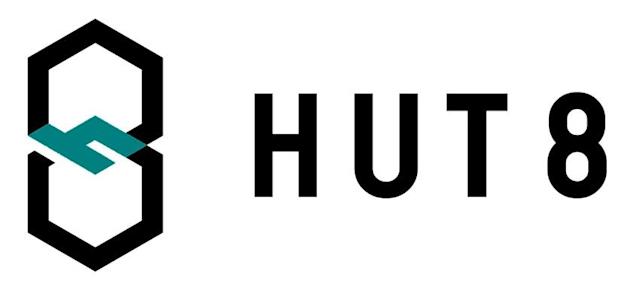 Hut 8 - Sales Briefing Note
Hut 8 provides a compelling opportunity for investors seeking institutional-grade exposure to bitcoin without the technical complexity of purchasing digital assets

Bonterra provides a compelling opportunity for investors to participate in multi million ounce, strategic land package with existing infrastructure in Quebec's next emerging gold camp